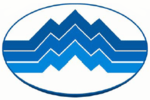 Foothill Transit is a joint powers authority of 21 member cities in the San Gabriel and Pomona valleys. It operates a fixed-route bus public transit service in the San Gabriel Valley of Greater Los Angeles, California.
Overview
The impetus for the formation of the transit agency was Los Angeles County Supervisor Pete Schabarum. Schabarum, annoyed at the cutbacks of bus service by the SCRTD, wanted to secede from the larger and form his own transit agency. Schabarum, who hated the influence of trade unions, chose to use contractors to operate the service, and Foothill executives made the service essentially strike-proof by insisting that 2 different companies operate the 2 bus yards, even if it would cost more for the short term. However, due to bus indusrty consolidation, First Transit had operated both yards from 2001 to mid-2007. Currently, both yards are represented by unions (Arcadia by the Amalgamated Transit Union and Pomona by the Teamsters Union), but past strikes at the agency have been less sucessful due to the ability of 1 yard to operate the other yards' service. In addition, wages are less at Foothill than at other transit operators in the region.Template:Citation needed
All of Foothill Transit operations are contracted out. Bus service is operated by Keolis at Pomona and Transdev Arcadia/Irwindale as of 2017. Bus service was previously operated by First Transit for both and MV Transportation at Arcadia/Irwindale.
Effective July 1, 2013, due to expiration of the existing management services contract and continuing conflicts of interest between the executive director, staff, and board, Foothill Transit transitioned to in house management. Executive Director Doran Barnes became a direct Foothill employee, as well as planning, procurement, and other administrative functions. Transdev (formerly Veolia) staff continues to operate the transit stores and maintain bus shelters.[1]
Foothill Transit's board of directors are the only staff employed directly by the agency. All other staff are employed by contractors, and all operations are contracted out. Due to this, Foothill management have to recuse themselves from recommending changes to be made to their contracts, instead deferring to the legal counsel hired by the board.
In 2002, Foothill Transit began purchasing Compressed Natural Gas (CNG) powered buses. Foothill Transit became a 100 percent clean-air fleet with the retirement of the last diesel buses by January 2014. Foothill Transit's main goal is to be fully electric by 2030.
Foothill Transit provides shuttle service to most vents at the Rose Bowl from the Parson Cooperation arking lot, located on Walnut Sreet and Fair Oaks Avenue in Pasedena.
Foothill Transit also provides park and ride buses to the Hollywood Bowl from El Monte, Pasedena, and Arcadia.
In 2017, Foothill Transit received two new contractors, Keolis and Transdev, both of which are French transportation companies, to manage both of their bus storage yards. Keolis took over First Transit's role in managing the Pomona Yard and Transdev took over First Transit's, and previously MV Transportation's, role in managing the Irwindale Yard.[2][3]
Foothill Transit is mainly funded by local sales tax revenue, with 75% coming from Los Angeles County Propositions A and C, California State Transportation Development Act, and the State Transit Assistance Fund. The remaining 25% comes from farebox revenue.[4]
References